Program Description
Our signature program RAINBOW of MOTHERS was established to develop 'collective impact' through the proactive engagement of multi-cultural/multi-ethnic mothers who like Mike Mike's mother, Lezley McSpadden, have suffered and sustained the devastating and unthinkable pre-mature loss of a child. Whether from excessive police force, street or domestic violence, illness, or unforeseen tragic circumstance; Rainbow of Mothers will provide a support system of hope that includes wrap-around resources and services including but not limited to counseling, group sessions, legal advice and helpful information to assist in the restorative process of rebuilding and repurposing life after loss. Key funding implementations also include a support fund for mothers who have also sustained lost wages in the face of tragedy along with other much needed health related funded resources.
We must hold our young people down! Too often Black and Latino communities and our children are confronted with violence. When tragedy strikes we want to be there with a net to catch our beautiful and brilliant black butterflies.We want to help them understand the tragedy they've been faced with, develop coping skills, so that they can be enthusiastic about living and learning. The devastating events that have occurred are not their fault, and hurt and hatred will only prohibit their ability to grow. Another program coming soon will address the needs of siblings surviving tragedy.

Lezley McSpadden,
Mother of Michael O.D. Brown
Rainbow of Mothers exists to Empower families to move forward and acknowledge their 'new normal'.
Remember the 5 R's
REFRESH those involved, by offering a different perspective and experience post loss.
REFOCUS those looking for answers in the aftermath of losing a child, turning negative energy into action.
RESTORE families by connecting those in need with much needed resources and support.
REENGAGE families after a loss, serving as a liaison between the community, employer groups, and family to ensure smooth transitions from, and reentry into the workplace when necessary.
REVITALIZE the hearts, minds, and surroundings of individuals that know the agony of losing a child.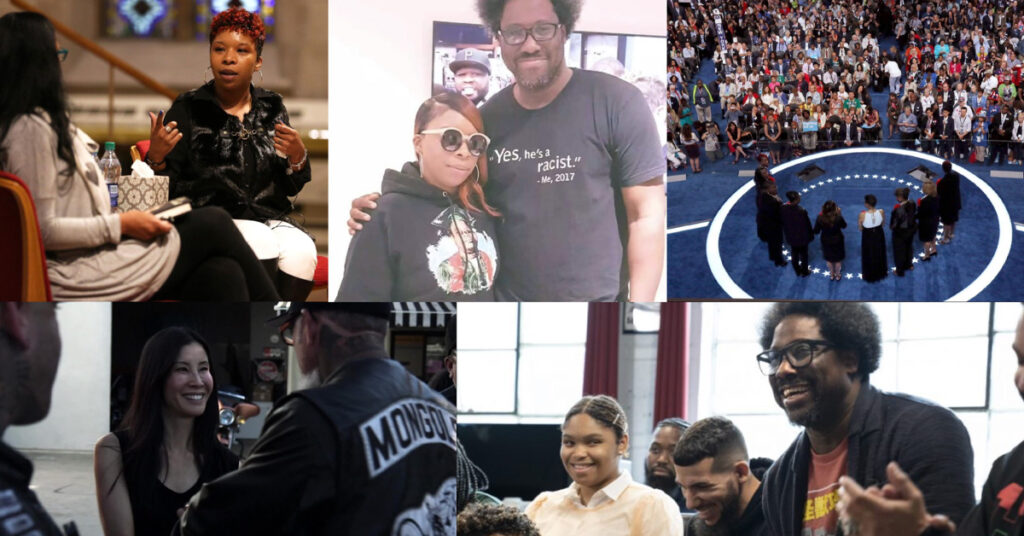 RAINBOW OF MOTHERS: A DOCUSERIES
RAINBOW OF MOTHERS is a real, raw, and heartfelt series and peels back the layers of pain, exposing audiences to the drama of these women fighting for justice; each mothers' day to day struggle to keep her sanity; rebuilding self and family, and in the end their efforts to heal and find hope again.
All currently living through this unimaginable experience, but at various stages of loss and their legal battles. We hear their pain and frustration, as they fight for justice, communicating with lawyers, public officials, and interacting with people in their communities — supporters and non-supporters.
We witness them trying to support their families financially, spiritually, and emotionally, and move on so that they can be effective for their other surviving children. We also hear and see their joy and pride as they interact with their surviving children, spouses, or significant others, friends, and family.
Read more about RAINBOW OF MOTHERS: A DOCUSERIES.